How Pregnancy Affects Your Pelvic Floor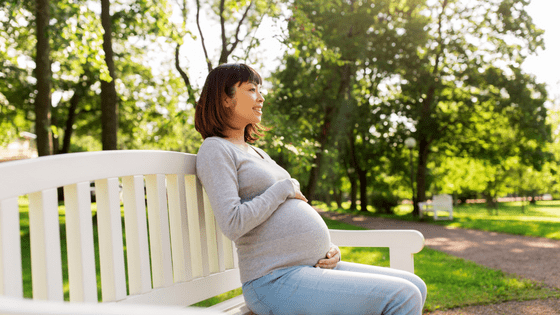 Although the pelvic floor plays an important and major role in pregnancy, not many women are aware of its function or even its existence, as most turn their primary focus and attention to the fetus and whether the baby is growing healthily.
The importance of good pelvic floor muscles before, during and after pregnancy cannot be over-emphasized; in this article, we will do an in-depth exploration of what you need to know about the pelvic floor and pregnancy.
What is the Pelvic Floor?
The pelvic floor is very much hidden from view and actually consists of muscles that span across the pelvis (very much like a hammock) and serves to support a woman's pelvic organs, namely the bladder, uterus (womb) as well as the rectum (bowel) – both in terms of anatomical position as well as function.
How Your Pelvic Floor is Affected?
Before her first pregnancy, a woman's pelvic floor muscle is typically strong, and all her pelvic organs are well supported.
During pregnancy, like many of the other body parts, your pelvic floor also responds to hormonal changes by stretching and loosening. Weight from your growing baby also contributes to extra strain on the pelvic floor, particularly in the second and third trimester as your belly expands.
During labour and childbirth, for example, during vaginal delivery and especially for assisted vaginal deliveries such as vacuum or forceps extraction, some women may sustain trauma to the pelvic floor, which may lead to weakening with subsequent pelvic floor dysfunction later on in life (including pelvic organ prolapse and urinary incontinence). How this occurs is attributable to multiple factors, including mechanical pressure and injury to the blood vessels/nerves supplying the pelvic floor as the baby's head descends into and out of the birth canal.

Conclusion
Pregnant or not – as long as you are a woman, empower yourself and know the importance of looking after your pelvic health! Having a weak pelvic floor can put you at an increased risk of pelvic organ prolapse as well as urinary incontinence, which can significantly affect your quality of life.
So don't shy away from issues involving your pelvic health, and seek care from a urogynaecologist who will be well-equipped in answering all your questions and teaching you about all you need to know about your pelvic floor.