Quick Facts: Well-Woman Health Screening
What is a well-woman health screening?
Surprisingly, not every woman has heard of this screening, an important check-up which every woman should undertake annually with her gynaecologist. It is designed to help women better understand their bodies and reproductive health, and help detect any abnormalities at an early stage.
Check out our infographic below to find out why it's important and what's in store for you during a well-woman health screening.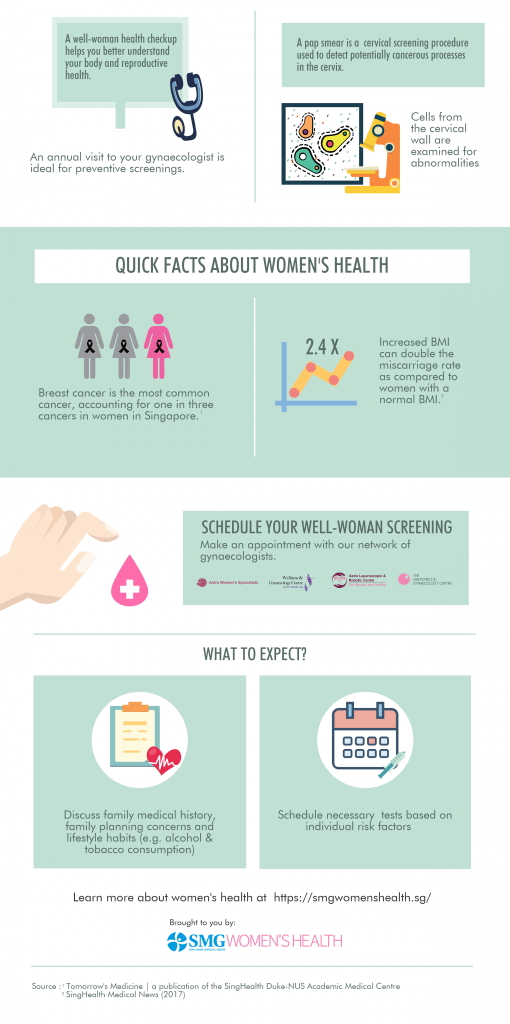 If you are sexually active and have yet to do a pap smear, take your step to pro-active management of your health. Check out the Wellness services of our partner clinics or contact any of these clinics today.
Brought to you by the SMGWH editorial team.