Ever since Covid-19 hit our sunny little island, most of our daily routines have changed *cue no more McDonald's or BBT*. Despite the inconveniences, it is certainly a privilege for those of us who can stay home with our loved ones without worrying about a loss of income or bringing food to the table.
While some of us reminisce about the days where we satisfied our wanderlust for travel, or meeting up with friends over meals, there are fellow citizens who are worrying about what's next after losing their source of livelihood. Fortunately, during the circuit breaker, many have stepped forward to volunteer or donate towards various causes and charities, to reach out a helping hand to those in need.
Today, why not learn about how you can help others during the CB? From financial contributions to sparing some of your time for others while staying home, we list some options below to nurture your giving spirit!
Want to Donate Your Solidarity Payout for Meaningful Causes?
All Singaporeans have received their $600 Solidarity payout from the government. Now, if you are thinking what you can do with that spare cash, why not consider donating that to some meaningful causes? Now with digital giving available, no amount is too small.
Here are some charities and causes that you can donate towards making a difference in the lives of others.
Helping the migrant workers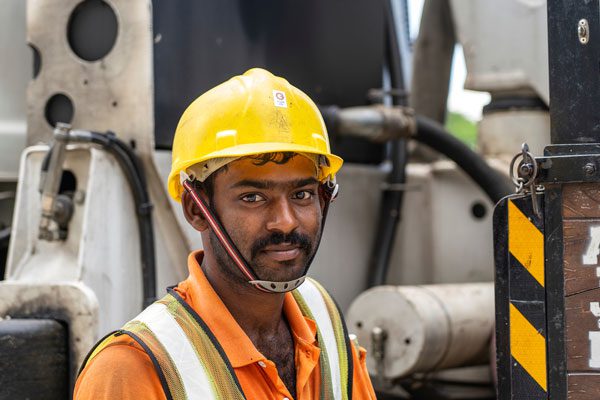 For many migrant workers in Singapore, work has come to a pause as the country looks to contain and prevent the spread of the virus amongst migrant workers. To support our migrant workers, Blossom World Society started Project Belanja, where all donations will go to help sponsor or 'belanja' meals for migrant workers.
Supported by ItsRainingRaincoats, they will work closely with the Restaurant Association of Singapore's 100 restaurateurs and food chains to bring nutritious and tasty meals to migrant workers. As you enjoy your next meal at home, why not think of the joy you can give others with a good meal?
Helping the elderly and less fortunate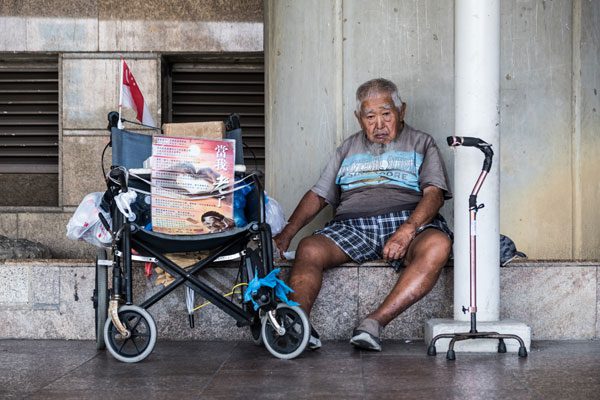 As the circuit breaker puts a pause in many businesses, many jobs have been affected, leaving people jobless or without an income to support their families. Elderlies who live alone and the homeless are also caught between the cracks of society during this time.
To help those who have been affected, you can donate to help provide meals or family funding support during uncertain times to organisations such as WILLING HEARTS or Beyond Social Services.
WILLING HEARTS is a secular, non-affiliated charity that is most run by mostly volunteers. It operates a soup kitchen where volunteers prepare, cooks and distributes about 5,000 daily meals for the elderly, disabled, low income families and migrant workers. They also provide services such as dental care, traditional chinese medicine treatment, optical care and legal aid to their beneficiaries.
Beyond Social Services serves over 6,000 children and youths from less privileged backgrounds. Their mission is to help them to break away from the poverty cycle through the guidance, care and resources that enable families and communities to keep young people in school and out of delinquency.
Helping animal shelters & societies.
Many animal shelters are facing a significant drop in donations too. To exacerbate the issue, adoption drives have to be shelved during the circuit breaker period.
If you have a special place in your heart for our furry friends, you can help them during this time too. You can donate to Animal Lovers League as they help sick old animals live a meaningful life. If you have an excess of supplies such as pet food and grooming items, you can also donate them to Noah's Ark Companion Animal Rescue & Education Society.
For those who are thinking of adopting a pet during this period, please remember that a pet is a lifelong commitment. Do not just adopt an animal out of boredom during the circuit breaker period.
Ran Out of Things to Do At Home? Why Not Volunteer?
If you are interested in spending your circuit breaker time more productively while helping others, here are some places you can extend your help and volunteer at.
Helping with Singapore's public health demands
With the rise of cases in dormitories, NUH is looking to build their medical and swab teams as they expand their support to the dormitories in the West. Regardless of whether you are medically-trained or not, you can volunteer your time here to help break the cycle of infection, contain the outbreak and prevent the formation of new clusters.
Teach a migrant worker English and help take their mind off anxiety
Initiated by ItsRainingRaincoats, many migrant workers have expressed interest in learning or improving their English during this downtime as their work requires speaking or writing in English. To help make their time and yours more productive, you can volunteer to help by teaching a migrant worker English. There is no fixed syllabus and requirements for prior teaching experience required; all you need is a phone. Find out more about how you can volunteer to teach someone English here.
Contribute masks through home sewing

If you have a sewing machine, why not take some time to help to sew a mask? Masks Sewn with Love is the official nation-level collaborative platform where masks are individually made by volunteers, collected and then donated to the needy, women and children from various shelters, foreign workers and any other vulnerable groups. If you have never sewn a mask, help guides such as Youtube videos will be provided. Find out more about how you can help sew a mask here.
Covid-19 has undoubtedly changed the world for many people, but why not play a part in helping Singapore emerge from this crisis a stronger, more united and kinder nation? If you are looking for more organisations or causes to support, visit giving.sg for more details. .
Stay home and stay safe!