On 6 April 2019, SMG Women's Health held "Your Fertility Matters" forum for couples who want to fulfil their parenthood dreams. Our 3 O&G specialists shared about various topics relating to fertility. It was a cosy session at Ucommune in Suntec City and the attendees got to interact with the doctors after the talks too. For those who missed the forum, here are a few key points that were shared!
1. Are Fibroids and Adenomyosis Affecting Your Fertility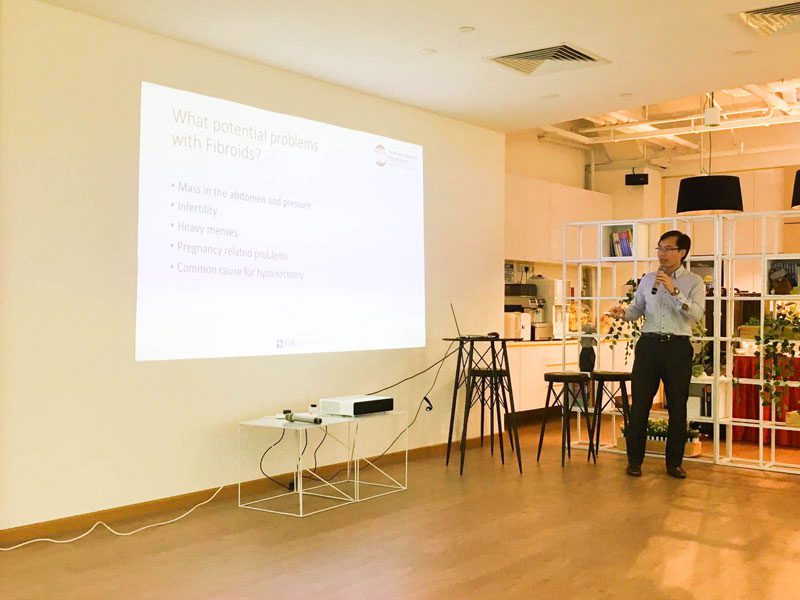 A/Prof Fong Yoke Fai from Astra Laparoscopic & Robotic Centre for Women and Fertility started off by sharing about complex gynaecological conditions like fibroids and adenomyosis that could impact fertility, the symptoms, and also the treatment options available to manage such conditions.
Fibroids are muscular growths within the uterine walls while adenomyosis is a variant of endometriosis where cells from the inner lining grow in the muscle layer of the womb. Both might lead to infertility and one of the most common symptoms for both conditions is heavy menses.
In terms of treatment options, there are different methods available, ranging from injections to surgical procedures such as minimally invasive laparoscopic surgery, and also the recent technology known as High-Intensity Focused Ultrasound (HIFU), which is a non-invasive and non-surgical ultrasound technology that can treat select types of fibroids and adenomyosis.
A/Prof Fong also highlighted that normal vaginal delivery is possible for women who have undergone fibroid treatment.
2. Early and Recurrent Pregnancy Loss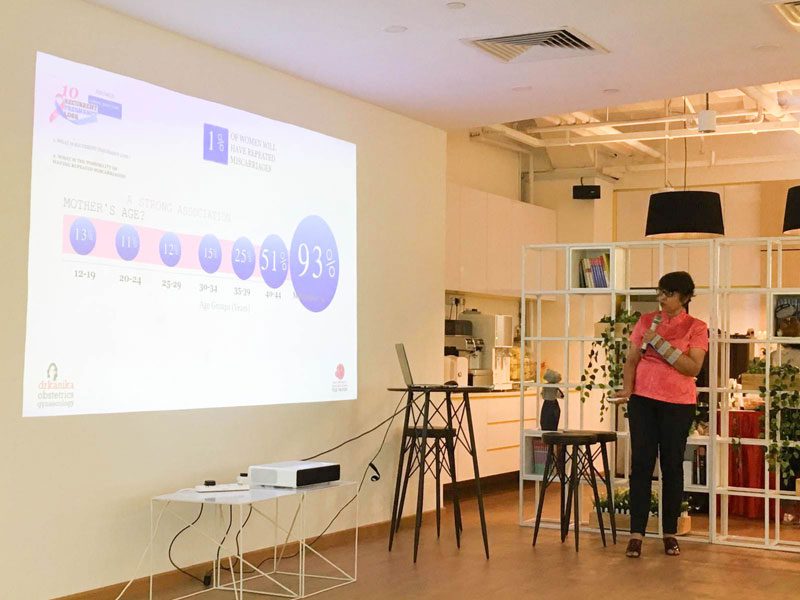 Dr Kanika Chaudhuri from Astra Women's Specialist Centre then went on to share about early and recurrent pregnancy loss, which is a common cause of fertility issues as well. Pregnancy loss is considered recurrent if 3 or more miscarriages happen in the first trimester and 1 or more miscarriages happen in the 2nd trimester. The chances of miscarriage often increase with the age of the mother.
Some risk factors she stated for miscarriages in the 1st trimester include maternal smoking, excessive intake of caffeine, history of previous miscarriages, alcohol consumption and obesity. For the second trimester, cervical incompetence and fetal demise are seen as the risk factors for pregnancy loss. However, there are active steps that can be done, when the couple works with the gynae from preventing the next miscarriage.
She ended off her talk by reassuring that all hope is not lost for people who do suffer from recurrent pregnancy loss. There are many couples who do go on to conceive successfully after a miscarriage episode.
3. Your Fertility Options: Should I Choose IVF or IUI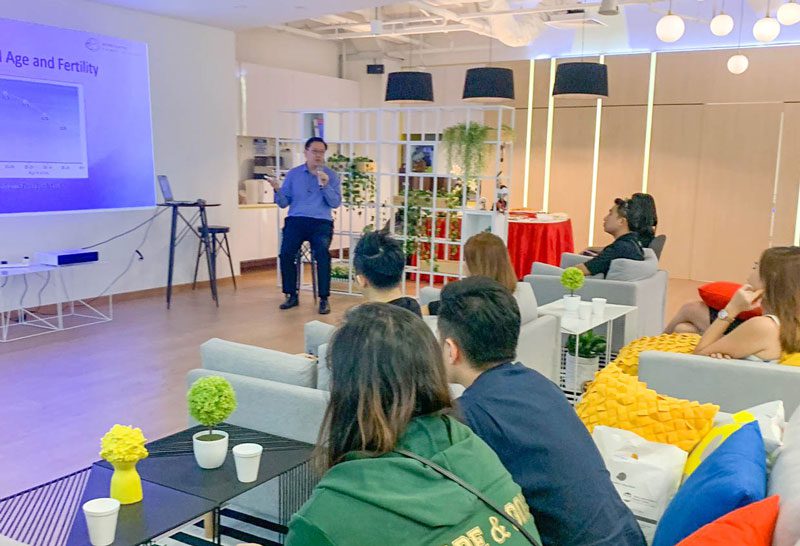 Dr Fong Yang, from Astra Centre for Women and Fertility finally shared about the assisted reproduction options couples have if they are facing difficulties trying to get pregnant, namely intra-uterine insemination and in-vitro fertilisation.
As a MOH-accredited IVF clinician, Dr Fong Yang shared about when it is advisable for couples to try for Intra-uterine Insemination (IUI) and In-vitro Fertilisation (IVF). He also shared how both processes work and what they entail. He reminded couples that in Singapore to undergo these treatments, they have to be married.
He then went on to share about some advances in IVF processes such as Intra-cytoplasmic Morphologically Selected Sperm Injection (IMSI), which allows the selection of better sperms, embryo cryopreservation and micromanipulation techniques like assisted hatching, to help improve the success of an IVF procedure.
We hope the session was useful to all our participants and baby dust to all couples!
For those who missed our session but require help on your fertility issues, kindly check out our fertility assessment package below: