FAMS, FRCOG and MRCOG (UK), DGO (Ireland), DGO (India), MBBS (India)
Obstetrician & Gynaecologist
Dr Kanika Chaudhuri is an Obstetrician & Gynaecologist with a keen interest in early pregnancy care and high-risk pregnancy. Dr Kanika is also skilled in managing gynaecological conditions such as irregular periods, heavy periods, menstrual pain, and menopause. Dr Kanika's clinic in Toa Payoh has a fully functional Day Surgery Unit with an operating theatre for in-clinic surgeries.
READ MORE
BOOK AN APPOINTMENT
Clinical Interest
Early and High Risk Pregnancy
Gynaecological Surgeries
Sub-fertility
Accredited with Admission Rights to
Mt Elizabeth Novena
Mt Alvernia
Thomson Medical Centre
Insurance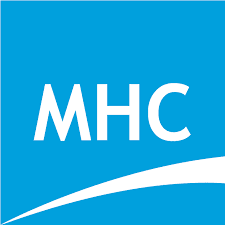 Academic Qualifications: Specialisation in Obstetrics & Gynaecology
Dr Kanika Chaudhuri is a Fellow of the Royal College of Obstetricians and Gynaecologists (RCOG) in the UK since 2019, as well as a Fellow of the Academy of Medicine in Singapore. She started her medical training in the National University Hospital (NUH), Singapore, subsequently finishing her Advanced Specialist training under the Academy of Medicine (Singapore), Joint Committee of Specialist Training. In addition, Dr Kanika is an accredited Colposcopist with the Society for Colposcopy & Cervical Pathology of Singapore.
Dr Kanika has research interests in the area of Ovarian Cancer and Fetal Maternal Medicine. During her tenure at NUH, she received the Clinical Research Leadership award. She also has publications in international journals and is a reviewer for peer-reviewed journals.
Clinical Experience: Pregnancy Care, Gynaecology Issues
With over 20 years of experience in Obstetrics and Gynaecology, Dr Kanika has a keen interest in early pregnancy care and high risk pregnancy. She is currently a visiting consultant at the High Risk O&G Clinic in NUHS. Apart from obstetrics care, she is also skilled in the management of gynaecological conditions and problems including irregular periods, heavy periods, menstrual pain and menopause.
Prior to her private practice, Dr Kanika was also an appointed Clinical Lecturer and MBBS examiner at the Yong Loo Lin School of Medicine in the National University of Singapore (NUS).
Interesting Facts About Dr Kanika Chaudhuri
Dr Kanika deeply believes in the provision of patient-centric care. Not only does she always put her patients first, she also helps them make informed decisions about their medical care and be present for them during their hours of need. As a result, her patients are always open to share their medical concerns and challenges with her.
Astra Women's Specialists Centre
Blk 185 Toa Payoh Central #01-326
Singapore 310185
Tel: +65 6221 3837
Fax: +65 6221 3814
Consultation Hours
Mon: 7:00am – 9:00pm
Tue & Thu: 7:00am – 5:00pm
Wed: 9:30am – 9:00pm
Fri: 1:00pm – 7:00pm
Sat: 7:00am – 1:00pm
Sun & PH: Closed
Minor OT in Our Clinic
A minor operating theatre on the second floor allows for minor procedures e.g. dilations and curettage (D&C), intra-uterine insemination (IUI) and pregnancy termination in-clinic.
Our clinic opens as early as 7.00 am and closes as late as 9 pm for you to make your clinic visits before or after work. We are also open during lunchtime from 12.30 pm (except on Thursdays & Fridays) for those who would like to squeeze in a consult during lunch.
Our clinic now does minor procedures in the evenings (6pm-9pm) as well for ladies who would like their consult to be after work.
Make an Appointment
with Dr. Kanika Chaudhuri