In Singapore, abortion is guided by specific government regulations, which doctors will adhere to strictly. An induced abortion is a clinical procedure that is performed with the intention to terminate an on-going pregnancy. It can only be done by a doctor who is specialized in the medical field of Obstetrics & Gynaecology, either in a clinic or hospital that has been approved by the Ministry of Health (MOH) to perform abortion.
Most abortions are conducted before the 13th week of pregnancy, within the first trimester. First trimester abortions are safe medical procedures, and can be done in clinics which have the facilities of a minor Operating Theatre (OT), or in a hospital. Abortions during this stage can be done either medically or surgically, with the latter being more common.
There are also abortions conducted from 14 weeks, although that is not as common. These second trimester abortions are usually performed in unfortunate circumstances where the foetus has an abnormality during the course of pregnancy. In this case, the procedure is always done using medications, within the hospital, where the mother has to undergo a mini-labour process to deliver the baby. Such incidents of pregnancy termination in the late stages will need to be discussed separately with your attending gynaecologist in Singapore.
How is Abortion Carried Out?
Over the past 3 decades, medical technology has developed to improve the safety of abortion procedures for women across the world. There are generally 2 main types of abortion procedure, which is explained in further detail below:
1. Medical Abortion
a. How does medical abortion work?
Medical abortion is performed with medications alone without surgery. Usually, 2 types of medications are used – Mifepristone and Misoprostol. However, in Singapore, only one of these two drugs is approved by the Health Sciences Authority (HSA), thus only Misoprostol is used locally for medical abortion in Singapore.
The medication is used to open up the neck of the womb i.e. cervix and to contract the uterus. By doing so, bleeding from the womb happens and will increase progressively, similar to a heavy menstrual flow, to expel the pregnancy tissue inside the womb.
Misoprostol can be taken orally or inserted into the vagina. It may take 24 – 72 hours to take effect. For the whole process to complete, it could take days and up to 3 weeks sometimes.
b. Are there any side effects for medical abortion?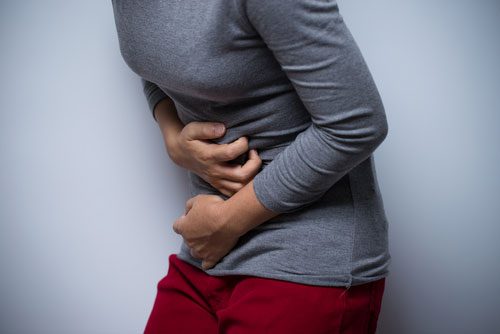 It is common to experience abdominal cramps with the medication but it can be alleviated with the use of pain relief medication. Some women might also experience severe cramping.
Bleeding may continue for many days, at times up to 10 days after the initial episode of heavy bleeding. Also, bleeding can sometimes be very heavy, with passage of clots.
The common side effects are chills, fever, diarrhoea and nausea. At times, the first cycle of medication may not work and more than one cycle (maximum of three are usually recommended) of medication may be required.
c. What are the potential risks and complications?
If a pregnancy continues after medical abortion, it can lead to severe birth defects. Therefore, it is very important to attend the repeated follow-up visits scheduled by the gynaecologist to ensure that the medications have worked successfully. During your follow-up visits, the doctor will perform ultrasound scans to ensure that no pregnancy tissue is left behind in the uterus.
If the pregnancy tissue is still not expelled even after a few cycles of medication, a surgical abortion procedure might be required.
2. Surgical Abortion

Surgical abortion is a minor procedure, with very low risks of complications if done by an experienced and certified doctor. It is a day surgery procedure with a quick recovery period so that patients can be discharged home on the same day of the procedure.
There are 2 approaches to performing a surgical abortion procedure: Aspiration (Suction curettage) and Dilatation and Curettage (D&C).
Both are done under local anaesthesia or sedatives equivalent to general anaesthesia, which are administered by an anaesthetist in an Operating Theatre (OT). This makes the procedure completely painless.
a. How does surgical abortion work?
Aspiration involves inserting a speculum into the vagina and cervix, which has been dilated open with the use of medication. A cannula (small tube) is then placed into the uterus to extract the pregnancy tissue using a vacuum suction.
In a D&C procedure, an instrument is used to manually dilate (widen) the cervix opening. The pregnancy tissue is then scraped away from the uterus lining using a curette.

Both approaches are almost similar except that aspiration usually uses medications to open up the cervix while D&C uses an instrument to do that. In this sense, aspiration has a reduced risk of injury to the cervix and uterus.

After surgical abortion, the patient needs to be observed for at least 2 hours before any food and walking is allowed. Once the patient is comfortable, she can go home. It is advisable to rest for a day or two to aid with recovery. As for exercise, it is advisable to start only after a week.
It is a good practise to go back to the doctor for at least 2 visits after a surgical abortion. The first visit is usually within a week of the procedure to make sure that it was successful and that recovery is taking place. The second visit should be after the first menstrual period after the procedure to receive advice on family planning and contraception.
b. What are the potential risks and complications?
Potential injury to the cervix and uterus during the procedure – This is minimised by performing the surgical abortion under guidance of an ultrasound scan.
Potential failure of the procedure – The use of ultrasonography also helps reduce the failure rate as the gynaecologist can better visualize what is in the womb.
Infections e.g. pelvic infections – These are reduced through a short course of antibiotics and analgesics given after the procedure to help with proper healing and recovery.
Which is Better – Medical or Surgical Abortion?
Each abortion method has its own sets of pros and cons, depending on the individual conditions and stage of pregnancy. Here is a quick comparison between the two.
Medical Abortion

Surgical Abortion

Invasiveness of Procedure

None

Minor

Use of Anaesthesia

None
(suitable for women where general anaesthesia should be avoided e.g. those with heart disease)

Yes
(Local anaesthesia or Sedatives are used)

Pain

Moderately High
(cramps caused by the medication can be quite severe; women who are sensitive to pain may not be suitable)

Painless procedure with the use of anaesthesia

Follow-up with Gynae

Multiple visits required to ensure process is complete and successful

Only 1-2 visits required after procedure

Post-procedure Complications

Bleeding, usually light, may last for weeks

All surgeries carry a risk e.g. injury to the uterus or cervix, pelvic infection which can have an impact on future reproductive capability

Payments and Subsidies

Medisave cannot be used to pay for a medical abortion as it does not involve surgery

Medisave can be utilised to pay the surgical fees. Up to $900 can be claimed.
Usually the payment needs to be paid upfront, and you can be reimbursed later with the cheque received from CPF.
Caring for Your Body After Abortion
Key things to note from Dr Kanika for women who have just undergone an abortion: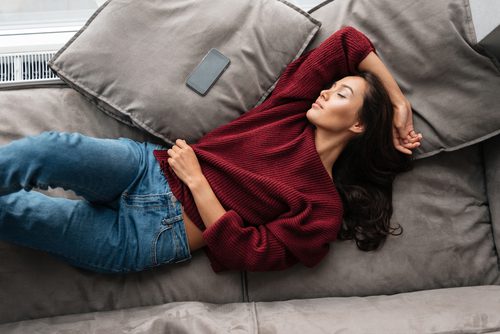 Take the medications given by your doctor properly and go for your follow-up visits with the doctor diligently.
Take a few days of rest after the procedure as that will help you to avoid feeling drained, lethargic and even depressed.
Have emotional and mental support from your partner when you make this difficult decision to avoid any feelings of regret or depression after the procedure.
Undergo proper counselling about contraceptive methods after the procedure to avoid any accidental pregnancy in future. This goes a long way to contribute towards your future reproductive health.
Take the opportunity during your follow up visit to do routine checks such as a Pap smear and also screen for pelvic infection.
Common FAQs about Abortion in Singapore
Words of Advice From Dr Kanika For Women Thinking of An Abortion
Deciding to have an abortion doesn't mean you don't want or love children. In fact, 6 out of 10 people who get abortions already have kids — and many of them decide to end their pregnancies so they can focus on the children they already have. For people who are not parents when they get an abortion often go on to have a baby later when they feel they are in a better position to be a good parent. The bottom line is, deciding if and when to have a baby is very personal, and only you know what's best for you and your family.
No one should pressure you into making any decision about your pregnancy, no matter what. So it's important to get the info and support you need from people who give you the real facts and won't judge you. My team of nurses and I will support you whatever your decision may be.