Getting to Know Our Gynae Heartland Clinics – Hougang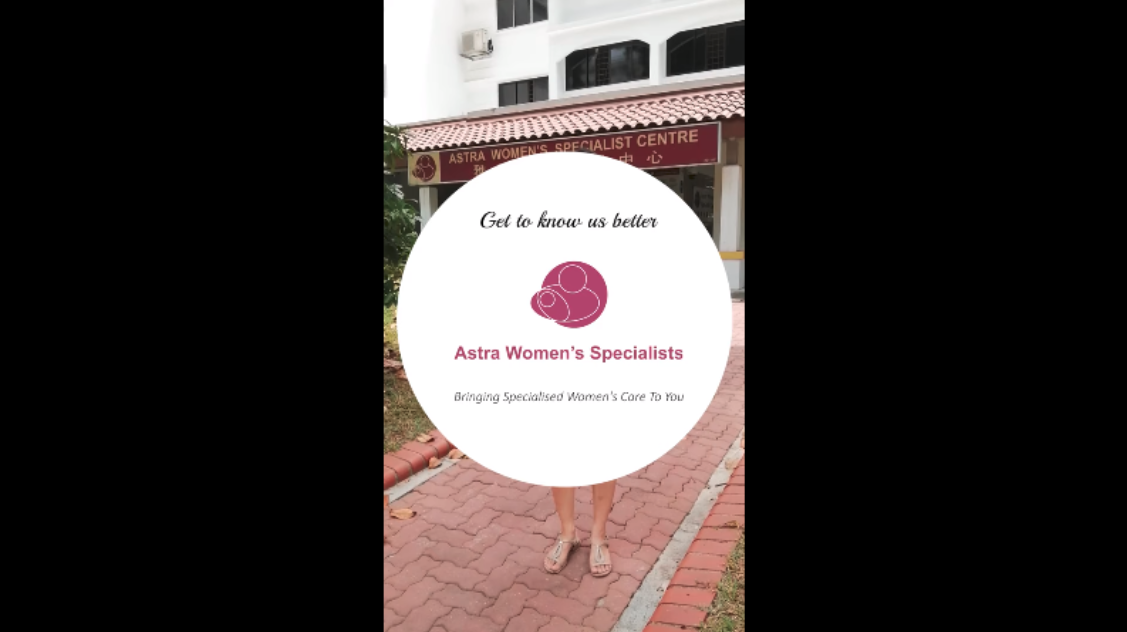 Get to know Astra Women's Specialists Clinics in the Heartland
Welcome back to our monthly series about Astra Women's Specialist Clinics in the heartland areas. For the month of August, we are going to our clinic in Hougang which is a few bus stops away from Hougang MRT. For ladies who live in Hougang or near Hougang, you can conveniently visit a gynae close to your home instead of travelling all the way to town.
Our gynae clinic in Hougang is run by obstetrician and gynaecologist, Dr Cathryn Chan. She has almost 30 years of experience and manages a range of gynaecological conditions (menstrual problems, vaginal infections, menopause etc.) as well as pregnancies.
As Dr Chan is an accredited IVF clinician, couples with fertility problems can see Dr Chan too. In fact, the initial fertility assessment can be done at the clinic at Hougang itself. This is because the first assessment usually comprises of a consultation and an ultrasound scan for the lady. If needed, a sperm analysis test and X-rays can be arranged.
Furthermore, your IVF programme can actually be kickstarted in the clinic too as it is a simple procedure. Dr Chan will teach you how to administer the injections and will also do ultrasounds to track your response to the medications. In this way, we hope to provide more couples convenient access to fertility care beyond the central and town areas.
Astra Women's Specialist Centre @ Hougang's opening hours are as follows:
Monday : 2pm – 5pm
Wednesday & Friday : 9am – 5pm
Saturday : 9am – 1pm (1st & 3rd Saturday)
Dr Cathryn Chan's Place of Practice
Watch out for our next video in September to catch our gynae clinic in town!