Get to Know Our Doctor: Dr Claudia Chi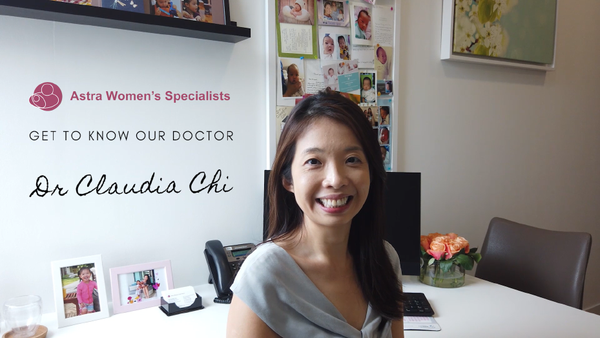 Astra Women's Specialists now has a 10th clinic at Paragon Medical. Helming this clinic is Dr Claudia Chi, our latest obstetrician and gynaecologist to join the Astra family
Dr Claudia Chi is no stranger in the O&G field, with an extensive experience that includes working in the UK, where she helps women from multicultural backgrounds with different obstetrics and gynaecological conditions.
A Special Interest in Pregnancy Care
Dr Claudia has a special interest in looking after pregnant women, including those with high-risk pregnancies e.g. pregnant women at a more advanced age, or have certain co-existing medical conditions.
This passion extends into helping women who are trying to get pregnant, especially ladies with certain medical conditions like thryoidism or PCOS.
Seeing ladies transit smoothly into motherhood gives Dr Claudia great joy as she gets to be part of the family's special journey.
Celebrating with You as You Step into Parenthood
Since young, Dr Claudia desired to be an obstetrician as she finds it a great privilege to welcome a new life together with her patients and their families. This is even more so after she became a mum herself.
A Few Fun Facts About Dr Claudia
She practised in the UK for an extended time before coming to Singapore.
She is a mother of 1 and her daughter keeps her busy outside of work.
She speaks Mandarin well!
Dr Claudia Chi practises at Astra Women's Specialists at Paragon Medical #16-07/08.