MBBS (S'pore), MMed (O&G S'pore), MRCOG (UK), FRANZCOG (Aust/NZ), FAMS
Obstetrician & Gynaecologist
A/Prof Fong Yoke Fai is a highly experienced Obstetrician and Gynaecologist with expertise in gynaecological laparoscopic surgery, endometriosis, and fibroids. He has championed the need to improve gynaecological care results for women and to provide female patients with a greater range of treatment options.
READ MORE
BOOK AN APPOINTMENT
Clinical Interest
Laparoscopic surgery
Robotic surgery
Microsurgery
Stage 3/4 endometriosis
Difficult fibroids & ovarian cysts
Congenital genital tract abnormalities
Pelvic floor reconstruction
Fertility
Tubal re-anastomosis
Fertility enhancing surgery
Accredited with Admission Rights to
Mt Elizabeth Novena
Mt Elizabeth Orchard
Mt Alvernia Hospital
Thomson Medical Centre
Farrer Park Hospital
Insurance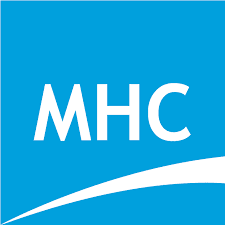 Academic Qualifications: Specialisation In Obstetrics and Gynaecology
A/Prof Fong Yoke Fai's pursuit in the field of Medicine began with his receipt of the President's Scholarship to pursue medicine at the National University of Singapore (NUS). Propelled by his passion, he graduated with the top medal in Obstetrics and Gynaecology and was a distinguished recipient of the Gold Medal in the Master's Examination in Obstetrics and Gynaecology (NUS). A/Prof Fong Yoke Fai also attained the Board of Examiner's Prize at the Royal Australian and New Zealand College of Obstetricians and Gynaecologists, along with a letter of commendation from the same institution that led to his subsequent postgraduate degrees.
Clinical Experience: Gynaecological Laparoscopic (Minimally-Invasive) Surgery, Endometriosis & Fibroids
A/Prof Fong successfully entered a Fellowship programme in Minimally-Invasive Gynaecologic Surgery in 2012, and subsequently became the lead surgeon for laparoscopic surgery in the National University Hospital (NUH) from 2004.
In his time at NUH, A/Prof Fong championed the need to improve gynaecological care results for women and to provide female patients with a greater range of treatment options for their gynaecological conditions. With that vision in mind, he pioneered the offering of hysteroscopy services in an outpatient setting in NUH, so that uterine issues like fibroids, adhesions and polyps can be "seen and treated" conveniently and quickly without the need for hospitalisation.
He was also a pivotal figure in the development of the Endometriosis Centre concept in NUH, a service customised for women suffering from complicated endometriosis and resulting chronic pelvic pain. The centre housed related medical disciplines together at one place, including colorectal, urology, women's emotional health and pain management services. A/Prof Fong was also actively involved with clinical research in uterine fibroids, particularly in the area of ovarian reserve for women undergoing surgery.
Interesting Facts About A/Prof Fong Yoke Fai
A/Prof Fong has guided multiple doctors all over Asia Pacific in the area of Gynaecological Minimally-Invasive Surgery, and even went as far as Fiji and Mongolia, a testament of his love for education and mentorship of fellow O&G doctors. He also shares about his approach, techniques and philosophy in the treatment of complicated gynaecological problems at seminars, conferences and workshops locally and globally. He is heartened to witness doctors whom he has trained, take up key leadership positions in the O&G community.
A/Prof Fong is articulate in English, Bahasa Melayu, Mandarin, Hokkien and Cantonese.
Astra Laparoscopic & Robotic Centre (Orchard) For Women and Fertility
290 Orchard Road #16-07/08
Paragon Medical
Singapore 238859
Tel: +65 6736 1000
Consultation Hours
Mon – Fri: 8:30am – 5:30pm
Sat: 8:30am – 12:30pm
Sunday and PH: Closed
Make an Appointment
with A/Prof Fong Yoke Fai